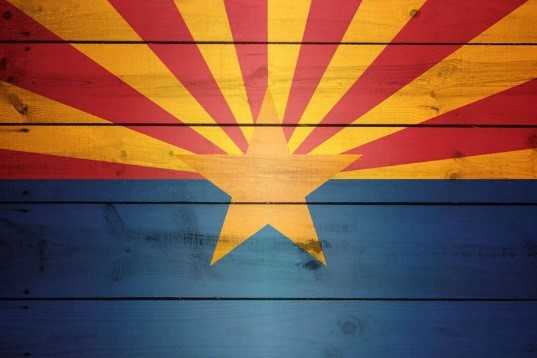 Capitol Roundup – February 5, 2021
Super Bowls and Supervisors
​
At the Statehouse…
Hey, did you hear – it's Super Bowl weekend! Maybe you don't care, what with the home-state team nowhere to be found. But it seems there's still an Arizona connection: Word is, some of the guys on the field spent a little time in Arizona and one of the head coaches actually used to work in Phoenix. Who knew? It's such a small world.If only the work of policymakers had a halftime show. Instead, legislators this week had to down their Pepsi and Doritos (unpaid product placement) in earnest and with some serious controversy brewing. Whether placing criminal penalties on abortions performed due to fetal abnormality or seeking to arrest Maricopa County Supervisors for contempt in failing to turn over 2020 election equipment and records, or even Party in-fighting about whether it's okay to demand audits of other people's elections but not your own – and so very much more – elected officials had a lot to nibble on.
Steps in the Right Correction
State prisons, generally speaking, are no walk in the park. Arizona's prison system has long come under 
intense scrutiny
 for a variety of inhumane conditions, violations of state and federal laws, and even 
failure to provide basic safety
 to guards and prisoners alike. And with harsh sentencing laws that give it the 
fourth-highest incarceration rate
 in the country, the state – and its taxpayers – are shelling out a pretty penny to settle lawsuits arising from these conditions, over and above the 
$1.3 billion it takes
 just to operate the Dept. of Corrections.
Several bills seeking to put Corrections back on the straight and narrow found their way through the House Criminal Justice Reform committee this week. HB 2167, introduced by Rep. Walt Blackman (R-6) – chair of the committee and during his two terms an outspoken proponent for sentencing reform – establishes an oversight commission and ombudsman's office; it passed unanimously. Blackman's HB 2163, which passed with only one dissenting vote, requires at least 3,500 prisoners who pose a low risk of violence to be released each year to transition programs. Reps. Ben Toma's (R-22) HB 2318 and Joel John's (R-4) HB 2673 offer greater flexibility in sentencing non-violent or first-time offenders.
The bills' ultimate fate is uncertain but the bipartisan support shown to date, and the fact that Republican lawmakers have been the moving force behind introducing these measures in the first place, should offer backers a ray of hope.
Ante Up
Gov. Ducey and legislators led by Rep. Jeff Weninger (R-17) 
unveiled proposals
 this week to make significant changes – including adding casino-based and online sports betting – to the menu of gambling options in Arizona. And plenty of people are seeing gambling growth as an 
answer to state revenue challenges
 without requiring tax increases.
The state's existing 20-year 
tribal gaming compact
 expires in 2022, requiring the 22 tribes in the state (16 of which currently operate casinos) and the state to renegotiate the terms by which gambling is permitted. Under Weninger's 
HB 2772
, which has bipartisan co-sponsorship from 10 other legislators, tribes would be granted to ability maintain existing operations and for the first time establish sports books in their physical facilities as well as online.
But that's not all, as "
Governor Ducey is pushing for more land-based gaming options
" that go beyond just tribal operations, citing competition from neighboring Nevada that may be taking both gaming and tourism dollars out of the Grand Canyon State. Up to 20 sports betting licenses (half granted to tribes and half to professional sports enterprises – teams, leagues, or associations – for use at their venues) could be a means of keeping those wagers in the state while at the same time offering more "entertainment options" for attendees of Spring Training, college football bowl games, auto racing, professional golf championships, and a plethora of other events. Proponents are calling it a win for everybody (well, odds are, not 
everybody
).
Going, Going, Gone
Some prominent departures hit the headlines this week – roughly 7,658 of them, to be somewhat precise. The first two are key figures on the state scene: Rep. Arlando Teller (D-7), a member of the Navajo Nation, announced last Sunday that he was 
resigning his seat
 in the Legislature and accepting an invitation from the Biden administration to serve as deputy assistant secretary for tribal affairs with the U.S. Department of Transportation; and Glen Hamer, who served as president and CEO of the Arizona Chamber of Commerce for the past 14 years, shared that he is leaving to 
fill the same role
 with the Texas Association of Business. Hamer is credited with leading the Arizona business community to a place of prominence in the U.S. and abroad and playing an integral role in the development of policies and programs to enhance Arizona's economic vitality.
The other 7,656 or so were 
former Arizona Republican voters
 who changed their party affiliation since January 6. Most re-registered as independent or "no party affiliation" rather than re-align as Democrats. But the moves are 
in line with a trend
 across the U.S. that has been reported on extensively in the wake of the insurrection at the U.S. Capitol building in Washington, DC.
Priority Bills
On the Bright Side…
You may have no idea what they're made of (scientists have been puzzling over it for decades) but, love 'em or hate 'em, they likely have an indelible place in your consciousness. And after a pandemic-induced period of isolation, 
Peeps are back
, just in time for Easter 2021. Some say they're marshmallows; we're not convinced. But whatever the case, their spongy-chewy-stretchy iridescence makes the world a far brighter place.
Correction: In last week's Bright Side we incorrectly stated the new ASU Film School facility in Mesa would open in 2020. It will open in Fall 2022.