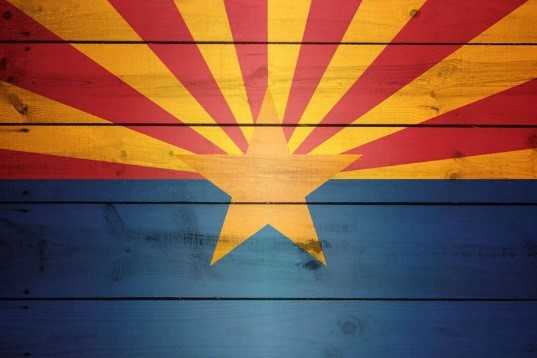 Capitol Roundup – March 12, 2021
Royals & Rescues
​At the Statehouse…
What does all that mean for Arizona? Quite a lot.
Apart from the sad fact that we don't have Piers Morgan to kick around anymore (he very publicly lost his cool, and then his job, over the whole Royal Interview imbroglio), the ARPA equates to $7.6 billion directly to the State of Arizona and local governments to assist with such things as revenue shortfalls, essential services, aid to business and industry, and infrastructure projects. The formula is based on each state's unemployment rate for the fourth quarter of 2020, And, boy howdy, not everyone is a fan. But the ink is dry, the Treasury's presses are printing, and, by most measures, the Act is massively popular with the American public. Not a bad way to end the week.
Can you find that on an FMAP?
Among the provisions of the ARPA bringing great joy to the hearts of disability and human services advocates is 
substantial new funding
 to support Medicaid Home and Community-Based Services (HCBS) by means of a one-year, 10% bump in the Federal Medical Assistance Percentage, or FMAP. The FMAP 
represents
 the "federal government's share of most Medicaid expenditures" and is provided to individual states based on a matching formula; the balance is contributed by the states themselves. Additional FMAP funds in the American Recovery Act may be 
used for such things
 as increasing direct care worker wages, paying for transportation expenses to and from the homes of those being served, purchasing PPE, providing hazard pay, supporting family caregivers, recruiting and training additional direct care workers, and technology to facilitate services.These funds are required to supplement, not supplant, what is already being spent at the state level on HCBS – meaning they can only be used to expand services. States cannot cut their current HCBS funding and accept the new federal funds as a replacement. Disability advocates are 
calling it a "major victory"
 for individuals who rely upon HCBS and their families, noting 
their struggle
 to secure additional HCBS funding since the pandemic began in order to accommodate the unprecedented challenges faced by both recipients of services and service providers.
Curb Your Enthusiasm
It's no secret many Arizona legislators took issue with Gov. Ducey's 
declaration
 of a state of emergency in March 2020. Despite legislators' 
efforts last Spring
 to bring it to an end, the declaration nevertheless has persisted. And early in the 2021 session those same legislators resolved, literally, to 
do something about it
.
Last week
 preliminary approval was given by the Senate to 
Senate Concurrent Resolution 1001
, which would put an immediate end to the declaration of emergency, as well as 
SCR1010
, a proposed amendment to the state constitution requiring the governor to call a special session of the legislature any time a state of emergency is ordered, and the House passed 
House Concurrent Resolution 2037
, calling for a constitutional amendment allowing a simple majority of legislators (instead of the current two-thirds) to convene a special session to consider any future emergency declaration. 
This week
 brought House Government and Elections committee approval of 
SB1719
, a bill 
requiring the Governor
 to meet publicly with the 
Statewide Emergency Council
 within 14 days of an emergency declaration – a move Gov. Ducey has conspicuously not made in the entire span of the COVID-19 pandemic – or face automatic termination of the state of emergency.
Although sponsored by Minority Leader Rebecca Rios (D-27) in a Republican-controlled chamber, SB1719 passed the Senate unanimously – a sign, perhaps, of some unanimity on certain aspects of the state's handling of the pandemic. SCR1001 and SCR1010, however, are not so universally popular. The former awaits a full Senate vote but is not yet on a calendar while the latter passed the Senate by the slimmest of margins and strictly along party lines. HCR2037, which likewise passed the House along party lines, is headed to the Senate for consideration.
Of course, even if passed by the Legislature these measures face hurdles before taking effect. Both SCR1001 and SB1719 – measures designed specifically to curb the independence of the Governor in circumstances such as those we currently face – rely upon the Governor's willingness to have his independence curbed. (Anyone laying odds?) Without his signature (or a veto override), SB1719 is moot; even if SCR1001 rescinds the current emergency order, nothing in law prevents the Governor from immediately issuing another. And as constitutional amendments, HCR2037 and SCR1010 must be placed before voters on the next statewide ballot – in November 2022.
So, put on some comfortable shoes. This dance could last a while.
We're Number 39! We're Number 39!
We © AZ – else why would we live here, right? Seems 
U.S. News & World Report 
doesn't necessarily share
 our affection. In its latest 
Best States
 rankings, Arizona dropped five spots from its prior position to place 39th – receiving a 
Top 10 score
 for its economy and business-friendly climate, and 
mid-range rankings
 for healthcare and infrastructure, but otherwise falling 
in the bottom 15
 in areas including education (46), opportunity (40), crime and corrections (38), and fiscal stability (40), among others. "Arizona is among states that could do better" were the words of 
one understated observer
.
Still, it feels as though we should find a way to show our state pride. Anyone know how to craft a giant foam hand with 39 fingers…?
Priority Bills
​​On the Bright Side…
The gates of the Magic Kingdom will swing wide(-ish) once again! The Walt Disney Company announced on Tuesday it expects to re-open Disneyland to the general public by the end of April, albeit in accordance with occupancy limits established by California state government. While for now the park will be limited to 15 percent of capacity, before long
The Happiest Place on Earth will be the happiest place for everyone to spend in a day all the money they've saved on entertainment over the entire past year.
On the Federal Front…Major Recent Events
Congress Approves COVID Relief Reconciliation Bill
On March 6, the Senate passed the COVID relief reconciliation package, known as the American Rescue Plan Act. Notable provisions include:
Funding for HCBS: 10% FMAP increase for HCBS for one year
Extension of Supplemental Nutrition Assistance Program (SNAP) benefit increase through September
Economic Impact Payments of $1,400 per person, including for adult dependents
Temporary increase in premium tax credits under the Affordable Care Act
Extension and expansion of tax credits for business that provide COVID leave
Expansion of Earned Income Tax Credit for childless adults
Expansion of and refundability for the Child Tax Credit for low-income families
Due to changes made by the Senate, the bill had to be voted on again by the House on March 10. Following House passage the bill received President Biden's signature and became law on Thursday, March 11.
Senate Committee Votes to Move Forward Becerra Nomination
On March 3, the Senate Finance Committee held a vote on the nomination of Xavier Becerra to be Secretary of Health and Human Services, which resulted in a 14-14 tie. Under current Senate rules, either floor leader may call for a vote on a nominee who received a tie vote in committee. HHS is the cabinet level department that administers most federal health and social service programs, including Medicare, Medicaid, Affordable Care Act programs, Developmental Disabilities Act programs, Head Start, and Temporary Assistance for Needy Families. A vote by the full Senate to confirm Mr. Becerra is expected soon.
Additionally, it oversees the Centers for Disease Control and Prevention, the Food and Drug Administration, and the National Institutes of Health. 
Visit the committee website
 for more information or to access video of the executive session.
Senate Confirms Merrick Garland as Attorney General
On March 1, the Senate Judiciary Committee voted to favorably report the nomination of Merrick Garland to be Attorney General with a vote of 12-7. The Attorney General is a cabinet level position in charge of the Department of Justice, which is responsible for enforcing federal civil rights laws, including the Americans with Disabilities Act. On March 10, Mr. Garland was officially confirmed by a full Senate vote of 70-30.
Announcements
President Signs Executive Order on Voting Rights
On Sunday, March 7, the 56th anniversary of "Bloody Sunday" in Selma, Alabama, the President signed an Executive Order on Promoting Access to Voting. The order acknowledges that people with disabilities "continue to face barriers to voting and are denied legally required accommodations in exercising their fundamental rights and the ability to vote privately and independently," and includes provisions to help ensure "equal access for voters with disabilities." These include a directive to the National Institute of Standards and Technology (NIST) within the Department of Commerce to evaluate and publish recommendations on the steps needed to ensure that the online Federal Voter Registration Form is accessible to people with disabilities within 270 days.  For more details, find the order here and this related factsheet.

CMS Announces Special Enrollment Period for Health Coverage
The Centers for Medicare and Medicaid Services (CMS) has 
announced
 that it will open a special enrollment period for federal marketplace health coverage. Typically, individuals can only enroll in marketplace health coverage or change plans toward the end of the year or after a major life event. As a result of the COVID-19 pandemic, CMS opened a special enrollment period from February 15 – May 15 for individuals in states that use the federally facilitated marketplace (
healthcare.gov
). Additionally, several states with states-based marketplaces have also 
announced
 special enrollment periods.
Amtrak Accepting Claims in DOJ Settlement
Registration Is Open for the Disability Policy Seminar
You're invited to join us for the 2021 (virtual) Disability Policy Seminar, April 19 – 22. With sessions available from the convenience of your computer, it's never been easier to attend. And with a new Administration, a new Congress, and renewed calls for equity and progress amidst a continuing pandemic, your advocacy has never been more important. Join us to protect and advance the programs and supports that make community life possible for people with disabilities. 
Register now!
FCC Creates Emergency Broadband Benefit Program
On February 25, the Federal Communications Commission (FCC) established an Emergency Broadband Benefit Program. This program provides low-income families with discounts on broadband of $50 per month or $75 per month on tribal lands. Additionally, it provides a discount of up to $100 per month for a computer or tablet. 
Learn more here
.
The Arc is fighting for the human and civil rights of people with I/DD and their right to live and be included in their communities. Our success depends on support from advocates like you. 
Donate today
!