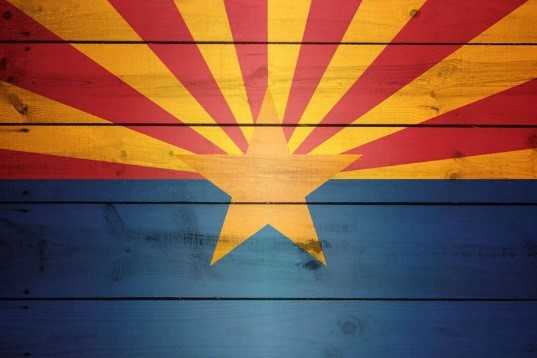 Capitol Roundup – February 12, 2021
Two Become One. Then Three.
​At the Statehouse…
Two holiday weekends in a row?! Such a deal! (What's that? Super Bowl Sunday is just a fake holiday? Don't tell that to everyone's favorite 
late night sketch comedians
.)This Monday is Presidents' Day – a single federal holiday that commemorates the great chief executives of our nation. Although originally and for many decades a celebration just of George Washington, our first president, it later came to be a 
recognition of two American titans
 – Washington and Abraham Lincoln – on a single day rather than on separate holidays. Over the past 50 years following passage of the 
Uniform Monday Holiday Act
 (yes, that's really a thing) the day has evolved to be "popularly viewed as a day to celebrate all U.S. presidents, past and present". Whomever you choose to celebrate, it makes for a pretty chill three-day weekend. With everything we're facing these days, who wouldn't vote for that?
​​​​​​​
The COVID-19 pandemic has not been kind to Arizona (said Captain Obvious). As of this week, approximately 
one of every 500 residents
 of the state has died of the disease, placing it ninth on the list of hardest-hit states. By week's end, Arizona recorded 793,532 known positive cases and more than 14,800 deaths – more than 2,000 deaths per 1,000,000 residents. (By comparison, the national average is around 1,400 deaths per million.) The good news is that 
positivity rates and hospitalizations
 are on the decline; the bad news is both positivity and average daily deaths remain 
well above the national average
.
Illness and death clearly are not the only tolls taken by the pandemic. According to the University of Arizona, close to 
300,000 jobs were lost
 in 2020 as a result of COVID-related business slowdowns and closings. Projections are that almost two-thirds of those jobs have been regained but the state's 
seasonally adjusted unemployment rate
 remained at 7.5% through the end of December – a slight drop from the prior month but still nearly a full percentage point higher than the US average and well above the 4.5% pre-pandemic level. And while a possible 
$1 billion state budget shortfall
 anticipated early in the pandemic never materialized – indeed, 
quite the opposite
 – that's of little comfort to those with bills to pay and little income.
Among the latter are…landlords. With a 
federal eviction moratorium
 in place through March 31 to protect renters and mortgagees, property owners face a bit of a 
cash flow crisis
 and say they, too, have to make ends meet. Despite the protections, nationwide certain 
evictions are ticking up
. And in Arizona, 
legislators are now looking closely
 at the legality of local eviction regulations, most particularly the moratorium enacted by Pima County. Claiming the county's action (which Supervisors approved in order to address what they believe are "bad actors" 
using loopholes in federal law
 to move forward with evictions) runs afoul of state law by going beyond the conditions of the federal emergency declaration, Rep. Bret Roberts (R-11) and Sen. Vince Leach (R-11) 
submitted a formal complaint
 to Attorney General Mark Brnovich asking for him to rule on the county moratorium – and, if he finds it is in violation of state law, potentially withhold up to 50% of state tax revenues due to the county until it is rescinded.Of course, the pandemic hasn't been awful for everyone. In fact, several ASU Athletics employees saw 
substantial bonuses
 come their way despite multimillion dollar losses experienced by the program last year.
A Shot in the Arm…Please?
Vaccination remains both a highlight and lowlight of the state's fight against COVID-19. Gov. Ducey's office on Wednesday announced the state has surpassed one million doses administered and on the same day revealed a new state vaccination site will be opening this month on the University of Arizona campus in Tucson.
But severe vaccine shortages have been plaguing cities and counties throughout the rollout and continue to cause concerns for county leaders around the state – especially in Pima, home to the new state vaccination site at UA. Local officials want to know when additional doses will be available. Despite a plea to the federal government for an immediate allocation of 300,000 more doses per week, the response to counties has been a pretty clear, "We'll get back to you on that".
And while the state for the first time published a publicly-available "vaccination dashboard" after increasingly vocal pressure to do so, the information was criticized both for what it did and did not reveal. In particular, Maricopa County figures raised eyebrows, as well as the ire of public health experts who decried the ethnic, racial, and economic disparities between vaccine recipients. According to the Associated Press, "upscale areas [of the county] have a high vaccination rate…In contrast, in one neighborhood in south Phoenix, which is predominantly Hispanic, less than one in five eligible people got the vaccine" and Arizona Public Health Association director Will Humble called the current system "Darwinian".
Inconsistency in who is eligible among individuals served by the Arizona Long Term Care System is causing disability advocates to demand more access to vaccines for this especially vulnerable population. Rural residents, too – especially seniors in isolated communities – are battling transportation challenges and scheduling difficulties related to counties' online registration processes. As a result, many of these eligible individuals remain unvaccinated.
Just to add a final wrinkle, it seems the required second dose can pack a bit of a whollop not experienced by most first-dose recipients. It's all to be expected, according to the vaccine manufacturers and UA biology professor Michael Worobey, for reasons having to do with the mechanisms of vaccines in the human body. But it's not like we needed yet another reason to avoid getting poked.
Bill of the People
Few people will admit they enjoy paying taxes. Opponents of Prop. 208, passed by Arizona voters in November 2020, definitely are not fans of the 3.5% additional tax being imposed on high-earning residents beginning this year, with proceeds earmarked to support public education across the state. And though they are incensed enough to challenge the measure in court, at least for the time being the surcharge is here to stay. Superior Court judge John Hannah last week denied a series of requests from an array of business groups, Republican legislators, and the Goldwater Institute to issue an injunction immediately invalidating the law.This clearly isn't the end of the story. Although supporters of Prop. 208 call the judge's decision "a win for students and teachers", opponents are expected to appeal the decision.
Truth and Consequences
Defying his own caucus, Sen. Paul Boyer (R-20) on Monday was the lone GOP "no" vote in Senate Republicans' push to declare Maricopa County Supervisors in contempt for failing to turn over all requested materials related to the 2020 presidential election. He stated his vote was an effort to allow "a little bit more time for us to work together charitably and as friends for the sole purpose of gaining more clarity." And because of the 16-14 party split in the Senate this session, that was enough to stop the resolution in its tracks.Boyer is no stranger to generating controversy in his own party. In 2019 he joined with then-Sen. Heather Carter (R-15) to delay acceptance of a state budget until legislation was passed extending the period of time in which victims of sexual abuse could sue the perpetrators. He didn't emerge from either incident unscathed. His legislative slate in 2020 was largely ignored and this week, in addition to earning the indignation of his colleagues, he began receiving text messages and voicemails threatening violence against himself and his family even before the vote tally was finalized.
Death By A Thousand (or so) Cuts
Fair warning: The week of February 15 is in most cases the final week for proposed legislation to receive a first hearing in its chamber of origin. Those bills not placed on a committee agenda for the week ahead, with few exceptions, will not move forward this session. As a result, a large number of the 1,820 bills introduced in 2021 will effectively be dead after this week and our list of Priority Bills will be considerably shorter. We promise.
Priority Bills
On the Bright Side…
Like your elevator door to close automatically? Grateful to have perishable foods transported safely from great distances away? Addicted to knowing who is calling before you answer the phone? (Guilty as charged.) February is 
Black History Month
 and you might be amazed to learn of the everyday conveniences – not to mention 
backyard blasters
 – for which 
Black inventors deserve the credit
.
On the Federal Front…Major Recent Events
President Issues Executive Orders
As in previous weeks, last week President Biden signed a number of additional Executive Orders. The orders cover a range of subjects and many will require additional steps to implement.
Actions in Executive Orders and related actions relevant to the disability community include an Executive Order on Legal Immigration. It directs federal agencies to review public charge policies, along with other important elements. The Arc has opposed the public charge interpretation in regulations that would allow the federal government to deny admission into the U.S. or an application for a green card based solely on a person's disability and the use or expected use of public benefits. The Arc has also been concerned about the public health impacts of the public charge rules, including creating barriers to effective COVID-19 vaccination. The Arc also hopes this order will be a significant step toward ending unnecessary exclusion and discrimination based on disability in immigration.
House, Senate Approve Budget Resolution
On February 5, the Senate approved a budget resolution for fiscal year 2021 (
S.Con.Res.5
). The House approved the resolution on the next day. This budget resolution provides "reconciliation instructions" to 23 authorizing committees so that COVID relief legislation can move through a fast-track process and can advance with only a simple majority in the Senate instead of the usual 60 votes required to avoid a filibuster.
Senate Approves Buttigieg Nomination
On February 2, the Senate confirmed Peter Buttigieg as Secretary of the Department of Transportation with a vote of 
86-13
. The Department's mission is to "serve the United States by ensuring a fast, safe, efficient, accessible, and convenient transportation system that meets our vital national interests and enhances the quality of life of the American people, today and into the future."
Senate Committee Holds Hearing on Vilsack Nomination
On February 2, the Senate Committee on Agriculture, Nutrition, and Forestry held a hearing on the nomination of Tom Vilsack to be Secretary of Agriculture. The Department of Agriculture oversees the Supplemental Nutrition Assistance Program (SNAP), also known as "food stamps," which provides vital food assistance to low income people, including many people with disabilities. Visit the Committee 
website
 for more information or to access live video of the hearing.
Senate Committee Holds Hearing on Cardona Nomination
On February 3, the Senate Committee on Health, Education, Labor, and Pensions held a hearing on the nomination of Miguel Cardona to be the Secretary of Education. The Department of Education is responsible for implementation of federal education laws, including the Individuals with Disabilities Education Act, the Every Student Succeeds Act, and the Higher Education Act. The committee has scheduled a vote on his nomination on February 11. Visit the Committee 
website
 for more information or to access live video of the hearing.
Senate Committee Holds Hearing on Walsh Nomination
On February 4, the Senate Committee on Health, Education, Labor, and Pensions held a hearing on the nomination of Marty Walsh to be the Secretary of Labor. The Department of Labor is the agency responsible for the implementation of federal labor and employment laws, including those relating to wages and hours. Additionally, it includes the Office of Disability Employment Policy which is a non-regulatory agency that promotes employment of people with disabilities. Visit the Committee 
website
 for more information or to access live video of the hearing.
Announcements
CMS Announces Special Enrollment Period for Health Coverage
The Centers for Medicare and Medicaid Services (CMS) has 
announced
 it will open a special enrollment period for federal marketplace health coverage. Typically, individuals can only enroll in marketplace health coverage or change plans toward the end of the year or after a major life event. As a result of the COVID-19 pandemic, CMS opened a special enrollment period from February 15 to May 15 for individuals in states that use the federally facilitated marketplace (
healthcare.gov
). Additionally, several states with states-based marketplaces have also 
announced
 special enrollment periods