THANK YOU to everyone who joined us for Wings for Autism Phoenix on Friday, October 21, 2022! Watch the press conference from the event below including the proclamation from Mayor Kate Gallego that October 21, 2022 is Wings for Autism Day!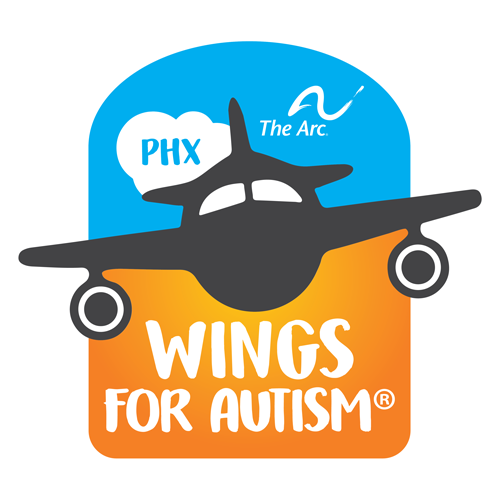 Wings for Autism® is an event designed to alleviate some of the stress that families who have a child with autism experience when traveling by air. The program provides families with the opportunity to practice entering the airport, obtaining boarding passes, going through security, and boarding a plane. Wings for Autism also gives airport, airline, and Transportation Security Administration professionals and other personnel the opportunity to observe, interact and deliver their services in a structured, learning environment. This experience is equally useful for families that have a member with other intellectual or developmental disabilities that are concerned about the ability of their family member to travel.
Would you or your company like to sponsor Wings for Autism®?
Made possible thanks to the following sponsors