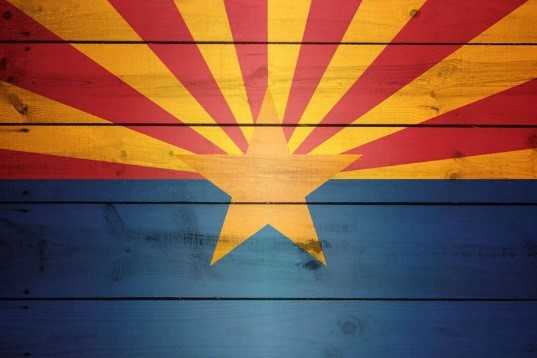 Capitol Roundup – February 26, 2021
Half & Half
​At the Statehouse…
As the Legislature reaches its midway point it is rarely surprising for much of the introduced legislation to end up on the cutting room floor, if we can borrow a phrase from Hollywood. What's new for 2021 is the sheer number introduced – a total of 1,824, including all bills, resolutions, and memorials. That's an unprecedented number and fully 90 more than were introduced the prior year. Between pent-up demand from measures stopped mid-stream in 2020 because of COVID-19, a fresh crop of legislators entering their first term, and – oh, by the way – lingering hard feelings about the 2020 Presidential election, there was no shortage of, shall we say, enthusiasm for the legislative process.True to form, word arrived this week that half-plus of all these monuments to public policy were, well, no longer with us. We bid them adieu – for now. If past is prologue, as the Bard so perspicaciously wrote, more than a few will reappear in future years.
A Bit of Good News
For Arizonans with disabilities and the advocates who stand with them, the week's results were a decidedly mixed bag. On the one hand, bills aimed at increasing safety, self-determination, and supports and services advanced; on the other hand, concerns persist about the impact of various elections-related bills that remain alive.Arizona's system for supporting and protecting individuals with developmental disabilities has been chronically underfunded since the Great Recession hit the state full-force in 2009. Today the shortage stands at between $250 million and $400 million, by the state's own studies, and the shortcomings of the state's Adult Protective Services have been starkly spotlighted in the aftermath of the Hacienda HealthCare incident of 2018, when a woman with profound cognitive disabilities was raped and impregnated by a male nurse at the Phoenix care facility. Senate Bill 1355 (developmental disabilities; provider increases), sponsored by Sen. Nancy Barto (R-15), seeks to get the ball rolling on restoring DD system funding to meet the full need of Arizonans who rely upon it by appropriating $30 million from the general fund in FY21-22, and increasing amounts in two successive years, to be used for payments to provider agencies that serve the DD population. At the same time, SB 1321 (appropriation; adult protective services), introduced by Sen. Lela Alston (D-24), dedicates $3 million and 43 FTE positions from the general fund to support improvements and growth of Adult Protective Services.
Both bills passed the Senate overwhelmingly. They now move to the House – where they are expected to meet with sympathy, but a similarly warm embrace is not guaranteed. Price tags matter in the Arizona Legislature; despite the comparatively small appropriations involved, either or both may stall in committee and be relegated to a place in the larger budget discussions between legislative leadership and the governor's office.
Cause for optimism could be found on the other side of the courtyard, too, where HB 2538 (supported decision-making; supporter obligations), a measure offering legal recognition and protections for Arizonans with disabilities who engage in Supported Decision-Making, passed the House unanimously. The bill, sponsored by
Rep. Jennifer Longdon (D-24) and backed by The Arc of Arizona, had similar good fortune in the House in 2020 but fell victim to the Legislature's pandemic-induced early adjournment and did not receive a hearing in the Senate.
Silver Lining, Meet Dark Cloud
But not everything was rainbows and unicorns. Disability advocates are alarmed about the possible impacts of the array of elections bills wending their way through one chamber or the other. Arizona has gained a dubious distinction this year for the aggressiveness of Republican legislators' attempts to impose greater controls over citizens' access to the ballot box. Individuals with disabilities and seniors would be especially hard-hit by changes that make it more difficult to register to vote, vote by mail, access polling places, or overcome other barriers to easy submission of a ballot.
The most far-reaching of these – Rep. Kevin Payne's (R-21) proposal to completely do away with the Permanent Early Voting List, or PEVL; Sen. Wendy Rogers's measure to rename and reconfigure the list so that voters would be required to re-register for it every two years; and Rep. Shawnna Bolick's (R-20) proposal to allow the Legislature to override the will of voters and select the state's slate of presidential electors irrespective of the popular vote tally – never saw the light of a committee hearing. That's a relief to the 68 percent of Arizona voters currently on PEVL (and maybe the 100 percent who want their votes to matter). And a lifesaver for the List, which has served residents without controversy since 2007.
Still, what's gone is sometimes not gone for long. Like the mythical bird after whom cities are named, SB 1069 (permanent early voting list; eligibility) – which, though not as draconian as the Payne and Rogers bills, would nonetheless remove an estimated 200,000 Arizona voters from PEVL and which was declared dead after a 15-15 vote in the Senate on Feb. 16 – rose from the ashes this week through the peculiar alchemy of the strike-everything amendment. Sponsor Michelle Ugenti-Rita (R-23) used her own SB 1485 (elections; voting center tabulation) as the vehicle to revive her PEVL bill; it quickly passed the Senate Appropriations committee and is scheduled for full Senate consideration on March 1. The big question: How will Sen Paul Boyer (R-20) vote? Boyer's "no" on 1069 was its initial kiss of death and did not sit well with his Republican colleagues.
More than a dozen bills affecting the elections process remain active. And the deep divide exposed by the 2020 Presidential election isn't disappearing quickly. Nor is the fear of the damage that may be done by efforts to disenfranchise Arizona voters.
Stop the Presses!
Breaking News: The 2020 election is over.
Closing the door on any remaining uncertainty about the outcome of the Presidential contest, the U.S. Supreme Court this week refused to hear arguments from supporters of former President Donald Trump, including Arizona GOP chair Kelli Ward and complainants from four other states, alleging election fraud and other irregularities.
So…we can put that one to rest, right?
Underhelped and Overhoused
Apparently, the Arizona Dept. of Corrections not only keeps inmates at its 10 state prisons in unsafe conditions. It also keeps many of them unsafe longer than the law requires. So say a federal court and a group of whistleblowers who together cite failure to address longstanding medical care issues and uncorrected technological errors for the situation. And that, my friends, is already costing Arizona taxpayers millions of dollars in fines and housing costs – with no resolution in sight.
Problems providing adequate healthcare to inmates have plagued the Dept. of Corrections for years and resulted in a $1.4 million judgement in 2019 for failure to make agreed-upon improvements. The additional $1 million fine levied this week by US District Court Judge Roslyn Silver was an expression of her displeasure with the state's lack of progress. More fines may be in the offing – potentially $100,000 for each instance of missing performance measures during 2020.
Other required improvements, it seems, also have not come to fruition. A law passed by the Legislature in 2019 was designed to make it possible for certain nonviolent offenders to be released early – reducing the negative impacts of prison time for inmates as well as the cost to the state (up to $1.4 billion over 10 years) for keeping them jailed. But for the past two years, the $24 million software developed for the purpose of tracking those eligible for early release hasn't been capable of performing this function. And the problem has been well-documented by employees of the department, yet no solution has been found. Corrections officials dispute the assertion that anyone eligible for early release through the program has been overlooked.
Pump it Up. Way Up
Been out driving lately? Brave enough to stop for gas? If so, you may have come close to passing out – not from the gasoline fumes but from the precipitous rise in fuel prices over the past few weeks. Arizona's gas prices have been heavily affected by the winter storms that recently blanketed Texas and forced the closure of numerous refineries along the Gulf Coast. The result for our state is the second-highest price jump in the nation and an average gas price we haven't seen in two years.
Until refineries resume operation and prices stabilize, that work-from-home requirement might not seem like such a bad thing.
Priority Bills
​​On the Bright Side…
A green wave may be coming your way soon. Through a joint initiative between Local First Arizona and the City of Mesa, the Arizona Green Business Program is expanding to involve more of the region's independently owned business in a certification process that recognizes their sustainability efforts. The program, which aims to help businesses minimize their environmental footprint and maximize the resulting business benefits, has already seen participation from businesses in both Phoenix and Tempe.
On the Federal Front…Major Recent Events
Senate Committee Approves Cardona, Walsh Nominations
 
On February 11, the Senate Committee on Health, Education, Labor, and Pensions voted to favorably report the nominations of Miguel Cardona for Secretary of Education and Marty Walsh for Secretary of Labor. The Department of Education is responsible for implementation of federal education laws, including the Individuals With Disabilities Education Act, the Every Student Succeeds Act, and the Higher Education Act. The Department of Labor is the agency responsible for the implementation of federal labor and employment laws, including those relating to wages and hours. Additionally, it includes the Office of Disability Employment Policy, which is a non-regulatory agency that promotes employment of people with disabilities. Visit the Committee website for more information or to access live video of the executive session at which the nominations were approved.
Biden Nominates Chiquita Brooks-LaSure for CMS Administrator
On February 17, President Biden nominated Chiquita Brooks-LaSure for Administrator of the Centers for Medicare and Medicaid Services (CMS). CMS oversees both Medicare and Medicaid. Medicare is the national health insurance program available to people age 65 or older, younger people with disabilities, and people with end-stage renal disease. Medicaid is a joint state-federal health insurance program for low-income individuals. Both programs serve people with disabilities. In addition to medical care, Medicaid also covers long term supports and services, such as residential support, personal assistance, respite care, supported living, assistive technology, and supported employment.
CMS Rescinds Guidance Allowing Medicaid Work Requirements
On February 12, CMS rescinded guidance from 2018 that encouraged states to implement Medicaid work requirements. Additionally, CMS indicated that it would begin to unwind currently approved waivers allowing work requirements. Medicaid work requirements can cause many low-income adults to lose coverage and hurt people with disabilities.
House Budget Committees Mark Up Reconciliation Bill
On February 22, the House Budget Committee marked up the reconciliation bill, combining sections submitted by authorizing committees. Notable provisions include:
Agriculture Committee
Extension of Supplemental Nutrition Assistance Program (SNAP) benefit increase through September
Energy and Commerce Committee
$9.3 billion of additional federal funding for Medicaid home and community-based services (HCBS)
Ways and Means Committee
Economic Impact Payments of $1,400 per person, including for adult dependents
Temporary increase in premium tax credits under the Affordable Care Act
Extension and expansion of paid leave tax credit
Expansion of Earned Income Tax Credit for childless adults
Temporary increase and extension of unemployment benefits
Financial Services Committee
$10 billion for Defense Production Act spending
$25 billion for emergency rental assistance
If passed by the House, a reconciliation bill can be passed by the Senate with a simple majority.
Senate Committees Holds Hearings on Becerra Nomination
On February 23, the Senate Health, Education, Labor, and Pensions Committee held a 
hearing
 on the nomination of Xavier Becerra to be Secretary of Health and Human Services (HHS). The Senate Finance Committee held a 
hearing
 on his nomination on February 24. HHS is the cabinet level department that administers most federal health and social service programs, including Medicare, Medicaid, Affordable Care Act programs, Developmental Disabilities Act programs, Head Start, and Temporary Assistance for Needy Families. Additionally, it oversees the Centers for Disease Control and Prevention, the Food and Drug Administration, and the National Institutes of Health.
Senate Committee Holds Hearings on Garland Nomination
The Senate Judiciary Committee held two days of hearings on the nomination of Judge Merrick Garland to be Attorney General beginning February 22. The Attorney General is a cabinet level position in charge of the Department of Justice, which is responsible for enforcing federal civil rights laws, including the Americans With Disabilities Act. Visit the committee website (
Day 1
, 
Day 2
) for more information or to access video of the hearing.
Announcements
CMS Announces Special Enrollment Period for Health Coverage
The Centers for Medicare and Medicaid Services (CMS) has 
announced
 it will open a special enrollment period for federal marketplace health coverage. Typically, individuals can only enroll in marketplace health coverage or change plans toward the end of the year or after a major life event. As a result of the COVID-19 pandemic, CMS opened a special enrollment period from February 15 to May 15 for individuals in states that use the federally facilitated marketplace (
healthcare.gov
). Additionally, several states with states-based marketplaces have also 
announced
 special enrollment periods.
Amtrak Accepting Claims in DOJ Settlement