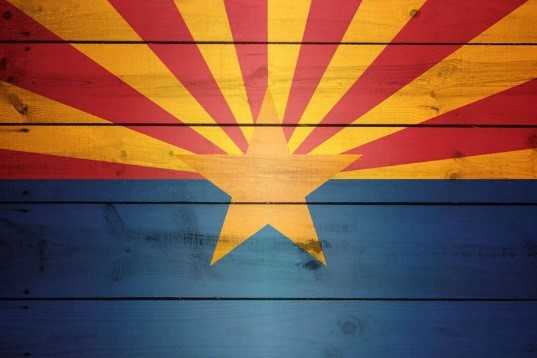 Capitol Roundup – January 29, 2021
A Slow Simmer
​At the Statehouse…
Just another casual, laid-back week of legislating and luxuriating. The protective fencing designed to ward of inauguration day marauders came down, a bit of rain fell, and everyone got along just fine for a change.
Oh, there was that little ethics complaint filed against newly-elected Sen. Wendy Rogers (R-6) by her former staffer, alleging abusive workplace behavior and demands that he work even while quarantined for COVID-19. And then, of course, there was the pressure from state Republican Party members for a recount after Kelli Ward's re-election as state GOP chair (the irony was lost on no one). And yes, the Legislature did take steps toward rescinding the public health emergency declared by Gov. Ducey in March 2020 despite the ongoing rise in positive coronavirus cases and deaths from COVID-19. Apparently teamwork has its limits.
So, a tempest here and a kerfluffle there…like we said, just another typical week. But hey, GameStop stock did pretty well, all things considered.
Honey, It Might be Time for an Addition
In a nod to the "more is better" school of thought, two experienced lawmakers are convinced it's time for Arizona to 
increase membership in the state House of Representatives
 from the current 60 to a cozier 90 starting in 2032. Senators JD Mesnard (R-17) and TJ Shope (R-8) are gung-ho behind Senate Continuing Resolution 1005, which calls for a ballot initiative in the 2022 general election asking Arizonans to approve creation of 90 House districts – three within each of the 30 Senate districts – in order to, in the sponsor's view, create more democratic representation of the state's residents, with better constituent service. They are
not alone
 in this view.
But it's not an idea that has everyone feeling so ecstatic. Some observers, including a variety of Democratic legislators, see it as an effort to solidify Republican representation amidst the demographically shifting backdrop of the state. Others believe it would do the opposite, potentially diluting representation or reducing influence of legislators from rural areas.
Then, of course, there's the cost. Squeezing 90 bodies into a space built for 60 isn't feasible even if everyone goes keto. A new House building would be needed, along with a sizeable staffing increase to support 50 percent more members. That kind of sticker shock might be more than Arizonans can stomach.
The Hangover Persists
The year just past was notable for a number of unpleasant things, none more so, perhaps, than the toll it took on human lives in this state. According to the Arizona Dept. of Health Services, the 
death rate statewide
 increased nearly 25 percent over 2019 – with fingers pointing to COVID-19 as the main culprit. But the impact wasn't evenly distributed: Two counties, Apache and Yuma, each saw 
their rates increase
 by nearly 50 percent. Indeed, a national study by 
WalletHub
 recently placed Arizona 
at or near the bottom nationally
 for pandemic safety in five different categories, earning it the title of "least safe state".
Rollin', Rollin', Rollin'
One of the keys to controlling spread of coronavirus in the state – vaccination – continues to be a source of consternation both for residents and those in charge of implementing a vaccination program. As a result, the statewide vaccine rollout has encountered more than a few bumps in the road. In addition, despite the fact the vaccine is available free of charge, many people – including an alarmingly 
large number of healthcare workers
 – are refusing to take it.
Throughout the early phases, key communities of highly vulnerable Arizonans have been excluded from access. Advocates are calling for 
prioritization of all individuals with disabilities
 and the entire 
senior population
 because of their increased risk of serious effects or death from COVID. In response to the many complaints from various quarters, Gov. Ducey this week issued 
new guidelines
 for ensuring better coordination of vaccine availability, accelerating the number of shots given, and full utilization of the state's allocation, calling on the 
federal government to assist
.
Spring Refraining
After being abruptly sent to the showers when the pandemic struck in 2020, fans and players alike are eager to resume their spring training traditions. And Cactus League leaders say whatever MLB decides, they're 
prepared to begin games as scheduled
 on Feb. 27. As with everything in professional sports, though, there's 
money on the table
 and that just throws a curveball into the whole discussion. The players union and MLB owners don't necessarily see eye-to-eye. So what's best for players and best for fans – and best for the 
economics of the sport
 – might depend on who you ask.
On the Bright Side…
Acclaimed actor and director Sydney Poitier, one of the first African Americans to gain prominence and mainstream success in American film, will have one more credit added to his Acclaimed film star and director Sidney Poitier, one of the first African American actors to gain prominence and mainstream success in American film, has another credit to add to his Wikipedia page: Arizona State University is 
naming its film school
 in his honor. The Sidney Poitier New American Film School at ASU will shoot in multiple locations – taking up residence in a new facility in downtown Mesa beginning in 2020 as well as an ASU center opening in Los Angeles in late 2021.
On the Federal Front…
Major Recent Events
President Issues Executive Orders
Last week, President Biden signed a number of Executive Orders, with more anticipated in the coming week. The orders cover a range of subjects and many will require additional steps to implement. Actions and Executive orders relevant to the disability community include:
​​​​​​​
Housing
Equity
Health and COVID-19 Response
Education
The Arc will review and analyze Executive orders from the new administration and evaluate their impact on people with disabilities.
Senate Committee Holds Hearing on Buttigieg Nomination
On January 21, the Senate Committee on Commerce, Science, and Transportation held a hearing on the nomination of Peter Buttigieg to be the Secretary of the Department of Transportation. The department's mission is to "serve the United States by ensuring a fast, safe, efficient, accessible and convenient transportation system that meets our vital national interests and enhances the quality of life of the American people, today and into the future." 
Visit the Committee website
 for more information or to access video of the hearing.
Social Security Administration Withdraws Proposed Rule on Continuing Disability Reviews
On January 25, the Social Security Administration withdrew a proposed rule that would increase the frequency of Continuing Disability Reviews for Social Security disability and Supplemental Security Income (SSI) beneficiaries. The proposed rule would have created additional administrative burdens for people with disabilities and their families. The Arc strongly opposed the proposed rule.
Major Events Ahead
Senate Committee to Hold Hearing on Fudge Nomination
On January 28, the Senate Committee on Banking, Housing, and Urban Affairs will hold a hearing on the nomination of Rep. Marcia Fudge (D-OH) to be Secretary of the U.S. Department of Housing and Urban Development (HUD). HUD is the cabinet level department that oversees federal housing programs and enforces housing laws such as the Fair Housing Act. Visit the Committee website for more information or to access live video the day of the hearing.
Announcements
AAIDD Releases 12th Edition of Intellectual Disability: Definition, Diagnosis, Classification, and Systems of Supports
Recently, the American Association on Intellectual and Developmental Disabilities (AAIDD) released the 12th edition of Intellectual Disability: Definition, Diagnosis, Classification, and Systems of Supports. This manual is the definitive source on the definition of intellectual disability (ID). According to AAIDD, "The 12th edition integrates the findings and developments of the last 10 years and presents the operational definition in a systematic approach to diagnosis, optional subgroup classification, and planning of systems of supports for people with ID. In addition, the 12th edition examines the construct of age of onset in light of the developments of the last 10 years and changes that criterion in a way that will be critically important for professionals in the field."