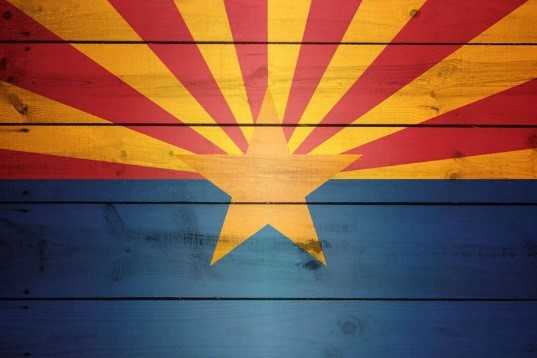 Capitol Roundup – March 5, 2021
Who Was That Masked Man?
​At the Statehouse…
Whoever he was, he may be riding off into the sunset, no longer welcome in these parts.Just a day after the Arizona House of Representatives 
gave its stamp of approval
 to a bill allowing businesses across the state to 
disregard local mask mandates
 – with one scientifically astute legislator 
pointing out
 masks were not required to prevent the spread of AIDS in the 1980s – Gov. Ducey issued a 
new directive
 allowing restaurants and bars, sporting events, gyms, and other recreation and entertainment venues to resume operation at full capacity. Although 
social distancing requirements
 remain in place, and masks may still be mandated (although, also, possibly ignored) occupancy limits are gone by the wayside. Surely someone smarter than us can explain the quantum physics involved.
Medical and media reaction to the potential mask-lifting, in Arizona and elsewhere, is generally not supportive. But a year on, pandemic fatigue has never been more evident.
Not In My Back Office
All you couples who got too many toasters or blenders or air poppers as wedding gifts – you'll understand the Arizona Senate's predicament: What do you do with 2.1 million of something you asked for – even 
filed a lawsuit
 to obtain – but, once you got it, decided maybe it really didn't fit the décor?Such is the dilemma facing the Senate. With a bewildered and befuddled "What am I supposed to do with 
that
?", Senators were presented this week with the 2.1 million ballots cast in Maricopa County in the 2020 general election. The very ballots they had so high on their Christmas wish list. The very ballots they 
subpoenaed
 from the Maricopa County Supervisors, then 
sued the County
 to turn over after the Supes challenged the subpoena. The very ballots certain Senators believe 
may prove fraud
 was committed in November. And the very ballots the subpoena stated 
must be delivered
 to the Senate building.
They really, really seemed to have a jones for those ballots.
Except…that's a lot of ballots (2,800 boxes on 73 pallets, as a matter of fact). And they take up a lot of space. And by law they must be kept secure. And it turns out the Senators had no plan in place for either accepting, storing or auding the ballots on their own turf. Instead, they expected Maricopa County to provide a venue for the audit – an idea the County says isn't feasible because it has moved on to handling a new set of elections. Seems as though communication wasn't the strong suit of this suit. Which leads some to wonder how an audit aiming to restore confidence in election integrity can achieve that aim if the public cannot be confident those calling for the audit are entirely on their game. And proves you really, really need to be careful what you wish for.
Vaccination Reprioritization
Asserting COVID-19 vaccines will now reach a larger number of the state's most at-risk residents, on Monday the Arizona Dept. of Health Services and Governor's office unveiled a new 
age-based "hybrid" model
 at two state-operated vaccination sites in Glendale and Phoenix. At the same time, they announced all individuals 
55 years old and older
 would be eligible to receive the vaccine at the two state sites starting March 4. (As proof of how great the demand is, the 
50,000 additional registration slots
 opened for this purpose on March 2 were filled in a matter of two hours.) The plan includes 
transition protocols
 and a 
projected timeline
 to help counties and private providers move from the original prioritization standards to the age-based system.As Arizona inched closer to the 2 million-shot mark statewide – a milestone 
reached on Friday
 – concerns linger about the 
reticence of many people
, both in Arizona and 
nationwide
, to trust the safety and efficacy of the shots. To combat mistrust and misinformation, ADHS has turned to posting 
personal testimonials
 on its social media accounts in hopes these will positively influence people who are eligible for vaccination but so far have shied away – especially in vulnerable communities that have experienced a 
disproportionate impact
 from the coronavirus.
Which also leads to…
Vaccination Consternation
The new prioritization structure elicited more than a few frowny-face emojis, however. Among those definitely 
not feeling the love
 from the age-based vaccination policy is a large number of Arizonans with intellectual, developmental or other disabilities, especially those served by the Arizona Long Term Care System.After months of trying to get ADHS's attention to the 
special health vulnerabilities
 of individuals with disabilities and arguing in favor of 
prioritizing ALTCS members
 for access to the vaccines – only to be met with deafening silence from the state – self-advocates and advocates including 
The Arc of Tempe
 and 
The Arc of Arizona
 held a press conference on Thursday to 
express their frustration
 at having their pleas ignored. To date only ALTCS members residing in licensed group homes or other congregate facilities have been offered the vaccine – a group that represents a small fraction of the ALTCS population, despite the fact that those living in family homes or other community settings may have identical diagnoses, and therefore risks, to those in group homes. Existing policies also disregard the 
lifelong health vulnerabilities
 of individuals with disabilities which, advocates point out, are nowhere taken into consideration in Arizona's new vaccine policy.
The move to an age-based structure also appears to have pushed many younger Arizonans with disabilities farther back in line – just as they felt their turn for vaccination was close at hand.
Individuals with I/DD are 
not alone
 in finding fault with vaccine rollout. Those who require mobility, communication or other assistance point to widespread 
lack of accommodations
 required under the Americans with Disabilities Act at vaccination sites around the state, leading to unacceptable challenges getting vaccinated. Advocates participating in the presser on Thursday called upon Gov. Ducey and ADHS Director Cara Christ to 
immediately address
 these issues.
Priority Bills
​​On the Bright Side…
When it comes to rebounding from a bad relationship, Arizona is in a pretty good spot once it breaks off the engagement with COVID-19. Despite the state losing 300,000 jobs through the early months of the pandemic, economists in the US and abroad say the state is outperforming the nation as a whole and will experience a relatively rapid return to full economic health in the next one to two years – even going so far as to call prospects "explosive".
On the Federal Front…
Major Recent Events
House Approves COVID Relief Reconciliation Bill
On February 27, the House passed the COVID relief reconciliation package. Notable provisions include:
Funding for HCBS: 7.35% FMAP increase for HCBS for one year.
Extension of Supplemental Nutrition Assistance Program (SNAP) benefit increase through September
Economic Impact Payments of $1,400 per person, including for adult dependents
Temporary increase in premium tax credits under the Affordable Care Act
Extension and expansion of paid leave tax credit
Expansion of Earned Income Tax Credit for childless adults
Temporary increase and extension of unemployment benefits​​​​​​​
The bill now will be considered in the Senate. Once passed by the House, a reconciliation bill can be passed by the Senate with a simple majority.
Senate Committees Hold Hearings on Becerra Nomination
On February 23, the Senate Health, Education, Labor, and Pensions Committee held a 
hearing
 on the nomination of Xavier Becerra to be Secretary of Health and Human Services (HHS). The Senate Finance Committee held a 
hearing
 on his nomination on February 24. HHS is the cabinet level department that administers most federal health and social service programs, including Medicare, Medicaid, Affordable Care Act programs, Developmental Disabilities Act programs, Head Start, and Temporary Assistance for Needy Families. Additionally, it oversees the Centers for Disease Control and Prevention, the Food and Drug Administration, and the National Institutes of Health.
Senate Committee Holds Hearing on Garland Nomination
Last week, the Senate Judiciary Committee held two days of hearings on the nomination of Judge Merrick Garland to be Attorney General. The Attorney General is a cabinet level position in charge of the Department of Justice, which is responsible for enforcing federal civil rights laws, including the Americans with Disabilities Act. Visit the committee website (
Day 1
, 
Day 2
) for more information or to access video of the hearing. The committee is scheduled to vote on his nomination today, March 1.
Senate Approves Vilsack Nomination
On February 23, the Senate approved the nomination of Tom Vilsack to be Secretary of Agriculture. The Department of Agriculture oversees the Supplemental Nutrition Assistance Program (SNAP), also known as "food stamps," which provides vital food assistance to low income people, including many people with disabilities.
House Committee Holds Hearing on Equity in Transportation Safety Enforcement
On February 24, the House Committee on Transportation and Infrastructure Subcommittee on Highways and Transit held a hearing titled, "Examining Equity in Transportation Safety Enforcement." Witnesses were Larry Sandigo, Former Chair, Community Advisory Board, Maricopa County, Arizona; Lorraine Martin, President and CEO, National Safety Council; Michelle Ramsey Hawkins, Victim/Survivor, Mothers Against Drunk Driving; Ken Barone, Project Manager, Institute for Municipal and Regional Policy Central Connecticut State University; and Rashawn Ray, Ph.D., Professor of Sociology, University of Maryland. 
Visit the Committee website
 for more information or to view video of the hearing.
Announcements
CMS Announces Special Enrollment Period for Health Coverage
The Centers for Medicare and Medicaid Services (CMS) has 
announced
 that it will open a special enrollment period for federal marketplace health coverage. Typically, individuals can only enroll in marketplace health coverage or change plans toward the end of the year or after a major life event. As a result of the COVID-19 pandemic, CMS opened a special enrollment period from February 15 – May 15 for individuals in states that use the federally facilitated marketplace (
healthcare.gov
). Additionally, several states with states-based marketplaces have also 
announced
 special enrollment periods.
Amtrak Accepting Claims in DOJ Settlement
Registration Is Open for the Disability Policy Seminar
You're invited to join us for the 2021 (virtual) Disability Policy Seminar, April 19 – 22. With sessions available from the convenience of your computer, it's never been easier to attend. And with a new Administration, a new Congress, and renewed calls for equity and progress amidst a continuing pandemic, your advocacy has never been more important. Join us to protect and advance the programs and supports that make community life possible for people with disabilities. 
Register now!
FCC Creates Emergency Broadband Benefit Program
On February 25, the Federal Communications Commission (FCC) established an Emergency Broadband Benefit Program. This program provides low-income families with discounts on broadband of $50 per month or $75 per month on tribal lands. Additionally, it provides a discount of up to $100 per month for a computer or tablet. 
Learn more here
.