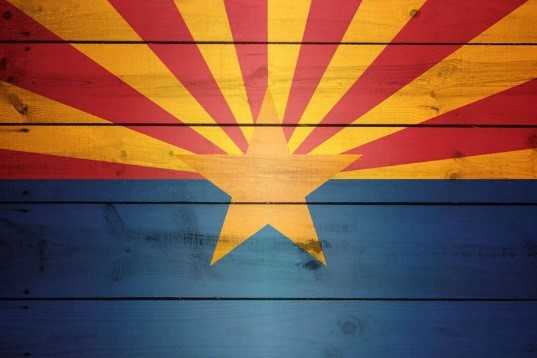 Capitol Roundup – February 19, 2021
Who Lives, Who Dies,
​​​​​​​Who Tells Your Story
​At the Statehouse…
Rivalry, suspicion, jealousy, and backstabbing (and the occasional duel), as every true Hamilton fan knows, are the building blocks of politics. One could claim all – minus the dueling though not the temptation – were on display at the capitol this week. Meaning, of course, our democracy is in perfect health.​​​​​​
But wait! The week's Hamilton connections don't end there. Did you know that during this week in 1801 – February 17, to be exact – Thomas Jefferson was declared President of the United States by the US House of Representatives after the very first, but certainly not last, Electoral College controversy in the nation's history? And that his opponent in the contest was Aaron Burr? And that Alexander Hamilton played no small role in ensuring Jefferson's victory, earning him the wrath of Burr and eventually leading to the duel between then-Vice President Burr and Hamilton that took Hamilton's life? (Burr was not prosecuted. Everything is legal in New Jersey.)
A final week-relevant tidbit: On February 19, 1807, Aaron Burr was arrested and charged with treasonously inciting secession of America's western territories. He was acquitted but spent much of the rest of his life dealing with debts and legal issues. We leave it to you to draw parallels.
Living to tell your story, or dying – one or the other was the fate of the session's bill this week. Some of the expired may be resurrected in weeks to come, such is the magical power of legislators. Others have lived their brief life. Still others – the fortunate few – soon will make their trek to the other chamber for a brand new journey through the hearing process.
Spoiler Alert
The Arizona Senate was effectively the room where it happened in recent days. And elections lay at the heart of it. Having gained a reputation as the national leader in proposed voting restriction bills, the competing priorities of GOP senators gave rise to heated intraparty exchanges in the Government Committee. Committee chair Michelle Ugenti-Rita's (R-23) SB 1069 would remove approximately 200,000 voters from the Permanent Early Voting List for failure to cast a ballot in two consecutive primary and general election cycles. Vice Chair Kelly Townsend (R-16) upped the ante by pushing multiple bills that would, among other things, outlaw submission of early ballots through the mail, establish legislative authority to do a complete hand count of all ballots cast, establish a voter fraud unit in the Auditor General's office, and require that all elections equipment be manufactured in the US. The Chair wanted none of that action. Not throwing away her shot, she used her position – and her "no" vote – to push her bill through while quashing the Vice Chair's measures. The tension, as they say, was palpable.
Ugenti-Rita's efforts came to naught, however, as Sen. Paul Boyer (R-20) played spoiler for a second week in a row. Joining with 14 Democrats, Boyer helped defeat Ugenti-Rita's PEVL bill on the Senate floor and allay the fears of voting rights advocates statewide.
Who Invited Him to the Party?
Maverick status comes with a price, though. And a certain amount of irony. In the wake of his vote against SB 1069, just a day after it passed Boyer's education voucher expansion bill – a measure opposed by educators and their allies but strongly favored by conservatives – and with memories of his Feb. 8 vote against holding Maricopa County Supervisors in contempt over election issues still fresh in their minds, Senate Republicans requested the voucher bill be returned from the House for reconsideration.
Boyer cried foul, alleging his colleagues were seeking revenge for his opposition to the PEVL bill. Townsend, her own efforts done in by Ugenti-Rita's opposing vote, quickly came to Boyer's defense, but the fate of the bill now lies squarely in limbo.
On the Decline
COVID-19 cases numbers are on a general downward trend in Arizona, across the US, and around the world. That's good news – and reason for optimism. It appears to indicate factors both within and without human control – behaviors, weather, and vaccine administration – are aligning. Even Arizona's tribal communities, one of which endured the highest infection rate in the nation, are on pace to exceed vaccination goals in the weeks ahead.
But there are (choose your favorite metaphor): bumps in the road ahead / clouds on the horizon / mountains still to climb. For one thing, the case numbers across the US are still staggeringly high; in Arizona alone, more than 804,000 people have tested positive and the number of deaths surpassed 15,400 this week. And with new and potentially more transmissible variants emerging in the United Kingdom, South Africa, Brazil, and California, scientists have to stay alert to the possibility of dramatic mutations that could diminish the effectiveness of existing vaccines.
Then there's Mother Nature. For all the progress in combating the spread of the virus and getting vaccines in the arms of Arizonans, this week's massive winter storms across the South and Midwest threw a snowbank in the path of vaccine deliveries to the state. Several counties were forced to cancel upcoming vaccination appointments for lack of supply and the delays raised fears among other counties that the coming week's appointment schedules could be affected.
Means to Make Ends Meet
Arizona's Unemployment Insurance payment rate is (in)famously low – the second-lowest in the US, in fact. That may be changing. Rep. David Cook's (R-8) HB 2805, which would raise maximum weekly benefits from $240 to $300, passed through the House Military Affairs and Public Safety Committee on Monday without any dissenting votes. The bill will also significantly increase how much recipients can earn from work before having UI benefits reduced. The state's unemployment compensation has not been increased since 2004 and the bipartisan support shown to date has proponents – in particular residents relying upon the system during the pandemic – encouraged.
Conversely, even some of the state's more-than-full-time professionals may feel like they're competing for worst-in-class status: Arizona ranks dead last in the nation for average teacher wages, according to a recent study by HireAHelper.
What Will You Do With All That Free Time?
As a reminder the week ahead is "Crossover Week", with bills passed out of their chamber of origin being transmitted to the other chamber for consideration. Only Rules and Appropriations committees will meet this week but floor debates and votes will take place. Senate floor activity can be viewed here; House activity can be viewed here.
Priority Bills
On the Bright Side…
NASA's Perseverance rover landed without incident on the surface Mars on Thursday, capping a years-long, multibillion dollar effort with "seven minutes of terror" that gave way to elation and air-high-fives. And Arizona was along for the ride, with ASU professor Jim Bell and colleagues leading the team responsible for the rover's camera system, Mastcam-Z – the complex component charged with relaying images of the planet's surface back to us would-be astronauts on Earth.
On the Federal Front…
Major Recent Events
House Committees Approve Reconciliation Language
Last week, several House committees approved their respective sections of the COVID Relief reconciliation bill, including:
Agriculture Committee
Extension of Supplemental Nutrition Assistance Program (SNAP) benefit increase through September
Energy & Commerce Committee
$9.3 billion of additional federal funding for Medicaid home and community-based services (HCBS)
Ways and Means Committee
Economic Impact Payments of $1,400 per person, including for adult dependents
Temporary increase in premium tax credits under the Affordable Care Act
Extension and expansion of paid leave tax credit
Expansion of Earned Income Tax Credit for childless adults
Temporary increase and extension of unemployment benefits
Financial Services Committee
$10 billion for Defense Production Act spending
$25 billion for emergency rental assistance
The House Budget Committee will combine each committee's section into a larger reconciliation bill. If passed by the House, a reconciliation bill can be passed by the Senate with a simple majority.
Senate Committee Approves Fudge Nomination
On February 4, the Senate Committee on Banking, Housing, and Urban Affairs voted to favorably report the nomination of Rep. Marcia Fudge (D-OH) for Secretary of Housing and Urban Development (HUD). HUD is the cabinet level department that oversees federal housing programs and enforces housing laws such as the Fair Housing Act. 
Visit the Committee website
 for more information or to access video of the executive session at which the nomination was approved.
Senate Committee Approves Vilsack Nomination
On February 2, the Senate Committee on Agriculture, Nutrition, and Forestry voted to favorably report the nomination of Tom Vilsack for Secretary of Agriculture. The Department of Agriculture oversees the Supplemental Nutrition Assistance Program (SNAP), also known as "food stamps," which provides vital food assistance to low income people, including many people with disabilities. 
Visit the Committee website
 for more information or to access live video of the business meeting at which the nomination was approved.
Senate Committee Approves Cardona, Walsh Nominations
On February 11, the Senate Committee on Health, Education, Labor, and Pensions voted to favorably report the nominations of Miguel Cardona for Secretary of Education and Marty Walsh for Secretary of Labor. The Department of Education is responsible for implementation of federal education laws, including the Individuals With Disabilities Education Act, the Every Student Succeeds Act, and the Higher Education Act. The Department of Labor is the agency responsible for the implementation of federal labor and employment laws, including those relating to wages and hours. Additionally, it includes the Office of Disability Employment Policy, which is a non-regulatory agency that promotes employment of people with disabilities. 
Visit the Committee website
 for more information or to access live video of executive session at which the nominations were approved.
Announcements
CMS Announces Special Enrollment Period for Health Coverage
The Centers for Medicare and Medicaid Services (CMS) has 
announced
 it will open a special enrollment period for federal marketplace health coverage. Typically, individuals can only enroll in marketplace health coverage or change plans toward the end of the year or after a major life event. As a result of the COVID-19 pandemic, CMS opened a special enrollment period from February 15 to May 15 for individuals in states that use the federally facilitated marketplace (
healthcare.gov
). Additionally, several states with states-based marketplaces have also 
announced
 special enrollment periods.
Administration Announces Extension of Homeowner Protections
On February 16, the White House 
announced
 that the U.S. Departments of Housing and Urban Development, Veterans Affairs, and Agriculture will issue an extension and expansion of forbearance and foreclosure relief programs. Several critical protections were due to expire in March. Now, the foreclosure moratorium and forbearance enrollment for homeowners are extended through June 30, 2021.
The Arc is fighting for the human and civil rights of people with I/DD and their right to live and be included in their communities. Our success depends on support from advocates like you. 
Donate today
!