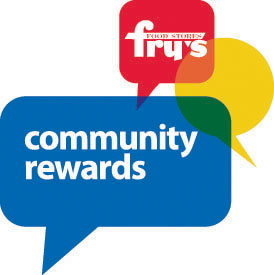 Support The Arc of Arizona when you buy groceries at Fry's Food Stores!
When you shop at Fry's Food Stores for your regular groceries, you could be supporting the work of The Arc of Arizona! It takes a minute to enroll in the Fry's Community Rewards Program and assign The Arc of Arizona as your designated nonprofit to receive a percentage of each purchase. To enroll simply follow these instructions (if you previously enrolled The Arc of Arizona as your choice nonprofit, you MUST re-enroll as of August 1, 2015):
Click on 'Sign-In'.
Enter your email and password, click on 'sign in'.
Click on your name (top right hand corner), under 'Account Summary' scroll down to "Community Rewards".
Click on 'Edit' under Community Rewards. 
Under Find Your Organization: Enter the NPO number or name of organization then select 'search'. (You can get the NPO number from your organization.)
Under 'Select Your Organization', click on the circle next to your organization.
Click on 'Enroll'
If you have re-enrolled correctly, you should see a green box with 'Your enrollment in the Community Rewards Program has been updated. Thank you for participating!' You will also see the information listed under 'Community Rewards' on your Account Summary page.