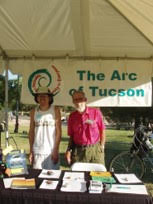 The Arc of Tucson is a qualified nonprofit organization (EIN #86-0203327) founded in 1960 by parents advocating for their children with Intellectual/Developmental Disabilities (I/DD).
For over 60 years, the chapter has actively advocated for the rights and needs of individuals of all ages and provided education to the public on the value and importance of community inclusion. Its efforts have resulted in numerous legislative improvements, including the elimination of the death penalty for persons with a low IQ, statewide dental coverage, inclusive education, and the strengthening of personal rights.
For the last 20 years, it has assisted with law enforcement and first responder training in southern AZ, which has resulted in a reduction of serious incidents.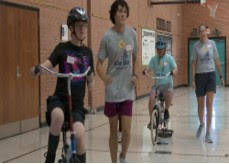 The chapter currently offers information & referral services, scholarships for inclusive recreation/education, parent support, and presentations to civic organizations. Chapter-run social activities and Self-advocacy groups for adults were curtailed due to COVID-19 but are expected to restart soon.
Financial support is provided by donations, fundraisers, and grants. Government funding is not provided. The Board of Directors includes family members and Self-advocates and welcomes new board members throughout the year. Current officers are Kelly McLear, president, and Steve Freeman, vice president. First-year chapter membership is free upon request and provides legislative updates, online and in-person trainings, a discount to attend the national convention, and invitations to state and local chapter events.
Thank you to The Arc of Az for hosting this page . Watch for a new and improved Arc of Tucson website coming soon.