2017 Developmental Disabilities Family Resources Conference
November 17, 2017 @ 8:00 am

-

4:00 pm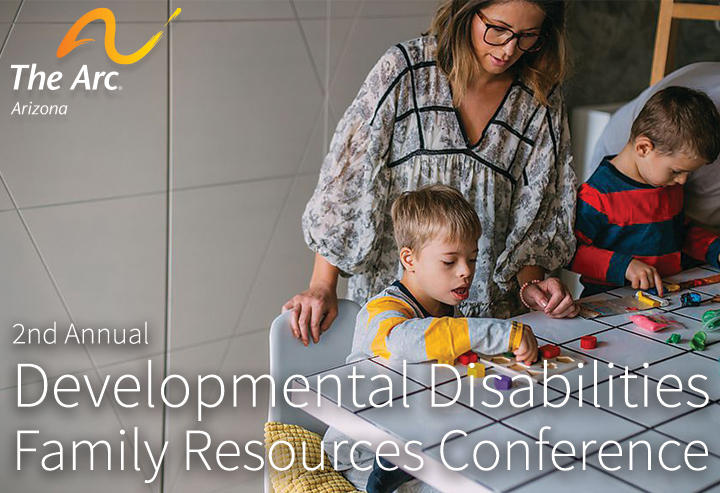 WHEN
Friday, November 17, 2017 | 8:00am – 4:00pm
​WHERE
Black Canyon Conference Center, 9440 N. 25th Avenue, Phoenix
Keynote Speakers
Lindsey Nebeker
Lindsey Nebeker is an autism self-advocate, concert pianist, author and blogger, nationally recognized expert on relationship issues for individuals with I/DD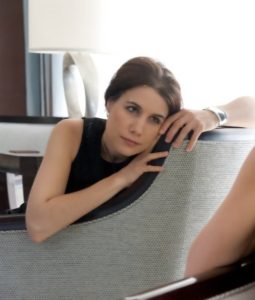 Matthew Wangeman & John Schaffer
Matthew Wangeman is Instructor of Disability Studies in the Institute for Human Development at Northern Arizona University, disabilities awareness activist and advocate, and subject of the documentary film My Dad Matthew
John Schaffer is Instructor of Disability Studies in the Institute for Human Development at NAU and a documentary filmmaker (My Dad Matthew, Vectors of Autism)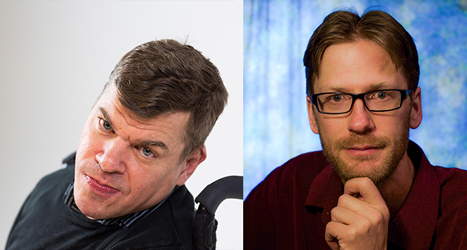 Breakout Presentations Include:
9 Things You Must Include in Sexuality Education
– Lindsey Nebeker
Expanding AHCCCS to Include Occupational Therapy for Adults
– Christopher Todd Trujillo, OTD, OTR/L, GCG, ATP
Facilitating Inclusion through AAC and AT
– Vanessa DiCarlo, M.Ed., Educational consultant and advocate at Susan Marks & Advocates, PLLC
Financial Considerations in Transition Implementation
– Karen Starbowski (MassMutual); Emily Kile (Kile & Kupizewski); Brittaney Chipley (Exec. Dir., AZ ABLE program)
Finding Reliable Health & Wellness Information Online
– Amy Armstrong-Heimsoth, OTD
Health & Wellness As We Age: A Primer for People with Intellectual/Developmental Disabilities and Those Who Care for Them
– Tamsen Bassford, MD, Faculty, Dept. of Family & Community Medicine, Univ. of Arizona
Life as an Adult with Developmental Disabilities
– Lindsey Nebeker, facilitator, with panelists: Andrew Robinson, Carrie Raabe, Tracella Shelton
Navigating the New World of Integrated Care
– Bryan Davey, PhD; Chad Campbell, MD; Lauren Crum, MS – Touchstone Health Services
Parent Experiences Navigating through Adulthood Benefits
– Susan Marks, facilitator, with panelists: Nancy & Lon Licht; Carla Shelton; Gina Johnson; Becky Raabe
Please Teach Me to Self-Advocate! Strategies from a Self-Advocate
– Carrie Raabe (with Susan Marks)
"Rethinking College: A film about college students with intellectual disabilities" – A Discussion
– Susan Marks
TBD
– Shawn Davis, Principal, Autism Academy for Education & Development
The Changing Landscape of Employment and Educational Supports & Services
– Susan Voirol, Sonoran UCEDD; Margaret Corcoran, DDD; Abel Young, RSA; Mark Jacoby, Gompers Habilitation Center
Tools for Schools: PBIS for Working with Challenging Behaviors
– Jean Ajamie, Director, AzPBIS
Transition Planning Within the IEP Process
– Andrea O'Brien & Amy Papacek, Educational consultants and advocates at Susan Marks & Advocates PLLC
What Every Family Needs to Know: Key DDD & ALTCS Functional Requirements
– Robert Beckett, Esq.
Thank you to our 2017 sponsors!
REGISTER NOW
To pay by check or make payment arrangements using an organizational Purchase Order, please contact Kristi Short at The Arc of Arizona – (602) 234-2721 or kristi@arcarizona.org